Drug and Alcohol Intervention Services in Vancouver
Could a Vancouver intervention save the life of someone you love?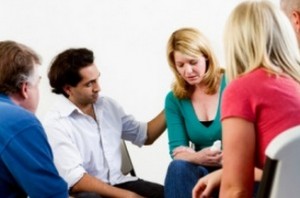 Ware Interventions is based in Vancouver and offers Vancouver intervention services throughout the Lower Mainland.
When it comes to drug and alcohol rehabilitation, Vancouver is one of the most well known cities in the industry. With a history and company roots stemming from Vancouver, we are well versed in the process of successful drug and alcohol interventions in Vancouver.
Todd Ware, the founder of Ware Interventions, has worked with families and individuals in recovery across Canada and the United States. His many years of experience, as well as passion for what he does shows in every situation.
Todd's past clients describe him as a knowledgeable and trustworthy interventionist. Most importantly, they describe Todd as someone they can rely on during the often stressful and challenging process of getting help for a loved one.
Vancouver intervention services from Ware interventions can assist you to get your loved one the help they deserve.
With many years of experience in the drug and alcohol rehabilitation industry, we pride ourselves on the ability to find the best facility for each individual we work with.
As part of our intervention process, we work closely with each individual and their family. We compare facilities available and ensure that the best-suited one is selected. The process we follow is vital, as it is often the stepping-stone in a successful road to recovery.
Addiction Treatment in Vancouver
The task of helping a loved one get into a treatment centre is often challenging.
The process is often slow and very painful, especially for those closest to the addict. The immediate family members of the addict are the ones that have been exposed to difficult behavior for a great length of time.
The struggle is especially difficult for spouses or children of the addict, as they witness the pain and struggle on a daily basis. We understand the struggle of those closest to the addict, which is why we are here to help.
In many cases, families of those struggling with addiction have no other choice but to perform an intervention before their loved one overdoses or becomes incarcerated.
Our Vancouver intervention services enable our qualified mediator, along with family member to approach the addict in a group environment. The intervention is facilitated with one goal in mind: help the addict realize they are in need of serious help.
Interventions should be well structured.
Without structure, the likelihood of a successful intervention is substantially lower. For this reason, it is best to leave the intervention process to trained industry professionals from Ware Interventions.
With the assistance of a trained interventionist, the family is able to communicate their feelings towards the addict without coming across as harsh or confrontational. We meet with the family and decide on tactics that will be most effective for your loved one.
Vancouver Intervention Leads to Treatment Centres
The result of a successful intervention is the alcoholic or addict going into treatment.
An intervention is the first and crucial step in helping your loved on get the help they need in their road to recovery. Vancouver intervention services like those offered by Ware Interventions can make or break this process.
Individuals with addiction often have emotional fluctuations that can change at a moment's notice. Having a trained interventionist in your corner during this time becomes extremely important. If the situation is not dealt with in an appropriate manner, it could mean that the intervention has not been effective.
Call Ware Interventions today at (778) 837-8801 to set up a Vancouver intervention for your loved one. We offer a free intervention consultation. Let us help you get the life of your loved on back on track.