Saskatchewan Drug and Alcohol Intervention Services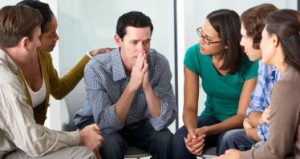 Saskatchewan Intervention services offered by Ware Interventions save lives. Our proven intervention strategies have helped many families across Canada, including Saskatchewan, move into recovery and reclaim their lives.
Ware Interventions is based in Vancouver and has a long-standing reputation of integrity and stability in the quickly changing world of addiction recovery.
Todd Ware, founder of Ware Interventions, is also well known in the rehabilitation community across Canada. Families from all parts of Canada describe Todd as an effective and trustworthy intervention specialist.
Vancouver is one of the top cities in the world for drug and alcohol rehabilitation. Being that Ware Interventions is based in Vancouver, we have deep connections in the Vancouver recovery community and years of experience at finding the best facility for each individual. As one of the most trusted intervention providers in one of the leading cities for addiction treatment, Ware Interventions provides unparalleled service to our clients.
If you are looking for a Saskatchewan intervention for a loved one, there is no reason to settle for less. Calling an experienced and trusted provider like Ware Interventions can make all the difference in your loved one's life and their road to recovery.
Addiction Treatment in Saskatchewan
Getting a loved one into a recovery treatment centre is often a difficult task.
Sometimes the process can be slow during which the family is subject to the alcoholic or addict's behaviour for great lengths and through great struggles before the individual is ready to make a change in their life. In some cases, the behaviour is so severe that the family has no other choice but to perform an intervention before their loved one overdoses or becomes incarcerated. The gravity of the situation is intensified when children and spouses are involved. Children and spouses often bear witness on a daily basis to the pain and struggle that come along with the addict's lifestyle.
In hopes of waking the individual up to the fact that they are in need of serious help, an intervention enables the family, along with a qualified mediator, to approach the alcoholic or addict in a group environment.
It is important to note that an intervention should be a structured process and that only trained professionals, like those available via Ware Interventions, should take on. By trying an intervention without a professional mediator, the family risks expressing their feelings toward the addict in a manner that can be viewed as harsh or confrontational by the individual.
An intervention should be firm and come from the heart with love. To help you and your family achieve this balance, Ware Interventions is on your side. Our services include a professional who knows how to coordinate tactics with the family in the most effective and efficient manner possible.
Saskatchewan Interventions Lead to Treatment Centres
In retrospect, the purpose of an intervention is to get an alcoholic or addict into treatment. An intervention is only the first step to the long process of recovery, however it can be the most affordable and quickest step.
Using resources like Ware Interventions in your quest for a Saskatchewan Intervention can make or break this process.
Using professional addiction services can dramatically increase the likelihood that the addict will willingly go to a treatment facility.
Additionally, an intervention specialist is also trained to deal with situations in which the addict becomes angry or even violent. In these situations, it is important to remember that this is the nature of their illness. Addicted individuals can have emotions that fluctuate wildly at a moment's notice. Proper management of the situation can make the difference between total acceptance of the intervention and angry refusal. Whatever the reaction of the addict, an addiction specialist knows how to handle each of these extremes and all the variations in-between.
To take the first step in helping your loved one begin their road to recovery, call Ware Interventions now at 778-837-8801 for a free drug intervention consultation.