The Intervention Session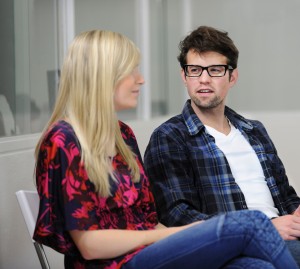 An intervention happens when addicts are asked to join their friends, their families, and finally face the negative impact their addiction has had, not only on their lives, but the lives of the people around them. Understanding how others view their addiction, and understanding the impact, is an important step to recovery.
The session is led by a certified interventionist: someone who helps guide families, friends, and employers through a process to support the addict to seek help.
The Intervention Process
Initial Consultation – Usually by phone call or other correspondence.
Meet and Greet – Consultation with family, friends or employer(s) concerned about an individual to evaluate the intervention process and determine the best course of action. This is also a time for families to consider if the interventions process is right for them.
Intervention Planning Session – Clearly outline the intervention process and coordinate / plan for client including the following:

Individuals to be present during intervention
Treatment readiness evaluation and selection
Pretreatment planning (individual transport, withdrawal management)

Intervention Rehearsal – To prepare family members for the intervention.
 Intervention Models
Ware Interventions recognizes the intervention process based on models that have been developed within the continuum of intervention specialists worldwide.
The following are the models most commonly used within the intervention field and have been proven to be successful:
ARISE MODEL
https://www.associationofinterventionspecialists.org/arise-gains-more-ground/
FAMILY SYSTEMIC MODEL
https://www.associationofinterventionspecialists.org/what-is-the-family-systemic-model/
THE JOHNSON MODEL
https://www.associationofinterventionspecialists.org/what-is-the-johnson-model/
Ware Interventions will meet with families, friends, employers and assess the current state of the using individual and with the input and feedback from the family, create a comprehensive approach to the intervention process.
Is an intervention right for you?
There are many ways to go about an intervention, and you will have a lot of questions. That's ok. You've taken the first step already, you've decided that an intervention is the way to help someone you love get past their addiction.
The next step is simple, just pick up the phone and contact us. We'll talk about what's involved. We'll talk about readiness, planning, the intervention process, and options for continuing recovery.
There's no obligation to continue after our initial consultation. The important thing to remember is that we want to create the best opportunity for the addict to overcome their behaviour. That takes time, and timing. Recovery is a lifetime pursuit, and it's done one step and one day at a time.