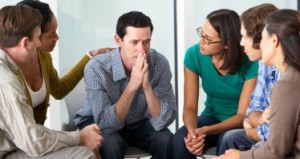 A correctly organized drug and alcohol intervention, family intervention, or intervention for youth with Ware Interventions is a proven way to start the healing process and get your loved one the help they need.
The intervention can start the healing process: for people suffering from addiction, for their families and loved ones.
It's important to show an addict the consequences of their decisions, how their behaviour is impacting the people around them, and it's important to do that in a controlled, loving, and safe environment.
Through the loving testimonials of friends, family, and the people who care about them, the individual is shown the harmful impact of their behavior on themselves and on those around them.
Ware Interventions and Todd Ware implement a compassionate, loving, and truthful approach that are highly successful at getting addicted individuals into high quality treatment and recovery programs. With the help of a highly qualified interventionist, family members and loved ones are given the tools necessary to help the addict in effective ways.
Our focus is to get addicted individuals into treatment and recovery programs.