Ware Interventions is an intervention service that helps support individuals stuck in addiction move into action. By effectively empowering people suffering from addiction and their families with the necessary tools, Ware Interventions is able to not only help each individual involved get the help they need, but also provide them with a plan for lifelong recovery, success and health.
At Ware Interventions, we recognize that each individual and their situation are unique, and the approach to their recovery must be personalized. Our team of interventionists is experienced and capable of taking the most daunting set of circumstances and turning them into a success story.
Our office is located in Vancouver, BC, and we will travel anywhere in Canada and the USA to facilitate an intervention.
---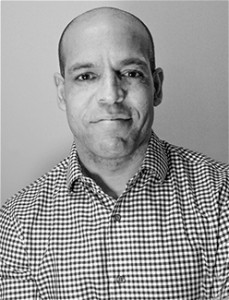 Todd Ware
Certified Interventionist
Todd specializes in supporting individuals move into solution. His experience at Vancouver Coastal Health provides him with the necessary skills to take charge of difficult situations, and dealing with addiction problems. In addition, Todd has extensive experience in working with both young men and women in different stages of their recovery process.
Todd Ware has worked in the addiction field supporting individuals for over 15 years. He has worked at Vancouver Coastal Health, West Vancouver School District, Watari Youth Program, and Peak House Youth Treatment in various different roles including:
Intervention Professional, Addiction Recovery Program Coordinator, Violence Prevention Specialist, Youth Worker, Substance Misuse Counsellor, Life Skills Coordinator, and Youth Counsellor.
Todd has training and certifications in:
Certified Intervention Professional
Certified Non-Violent Crisis Intervention Instructor
Provincial Violence Prevention Facilitator
Mental Health, Addictions, and Dual Diagnosis and Housing Safety
Suicide and Self Harm Training
Social Skills Training
CAT Training (CBT, Concurrent Disorders, RET)
Workplace Violence: Accessing Risk and Managing Outcomes Training
Correctional Service of Canada: Correctional Volunteer Orientation Program
Addiction for Older Addicts Training
Critical Events Stress Management Training
---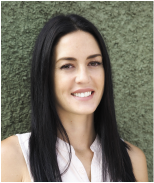 Carolyn Millar
Addiction Counsellor / Recovery Coach
Carolyn Millar is a certified Addiction Counsellor at Westminster House Recovery Centre for Women. Carolyn has been employed at Westminster House since 2009 and received her Addiction Counselling Certification through Vancouver Community College and holds a Canadian Certified Addiction Counsellor Certificate. Carolyn continues to further her Counselling education and skills through programs offered at the University of British Columbia. Carolyn is in the process of acquiring her ICADC (International Certified Alcohol and Drug Counsellor) and an Intervention Certification. These programs will further broaden the scope of addiction counselling that Carolyn can provide and will enable her to effectively facilitate families directly impacted by the addiction. Carolyn is very passionate and enthusiastic about her work, and has great compassion for the people she helps.
Carolyn volunteers her time freely in the New Westminster Community. She involves herself and believes in the benefits non-profit charity work provides to raise awareness of what is needed and available to people seeking help for addiction related issues. Carolyn has great knowledge about addiction because addiction has touched her life, and her family's. This allows Carolyn, through her own experience, understanding and education the insight to encourage and support others through her addiction counselling position.
---